Skip to Main Content
It looks like you're using Internet Explorer 11 or older. This website works best with modern browsers such as the latest versions of Chrome, Firefox, Safari, and Edge. If you continue with this browser, you may see unexpected results.
T.J. Danaraj Medical Library
University of Malaya Library
University of Malaya
50603 Lembah Pantai
Kuala Lumpur
TJ Danaraj Medical Library, UM
Opening Hours - T.J. Danaraj Medical Library
Wing B
Monday - Friday
9.00 am - 3.30 pm
Saturday - Sunday
Closed
Public Holiday
Closed
CLOSINGS
April - 2021
Nuzul Al-Quran
(1 day: Thursday, April 29, 2020)
May - 2021
Eid al-Fitr

(2

days: Thursday & Friday, May 13 & 14, 2021)

Wesak Day

(1

day: Wednesday, May 26, 2021)
Introduction
Welcome to the Medicine Resources Guide. Here you'll find resources and information that will assist you with your study and research. Click on the tabs on this page to uncover detailed lists of information sources to help answer your questions. Each is comprised of the best sources for finding articles and facts for topics of particular interest to faculty, students, clinicians and other researchers.
Search the Library Catalog
Youtube - Medical Education
Events
Panel of Accreditation Visit (Pharmacy) – Pharmacy Board of Malaysia
TJ Danaraj Medical Library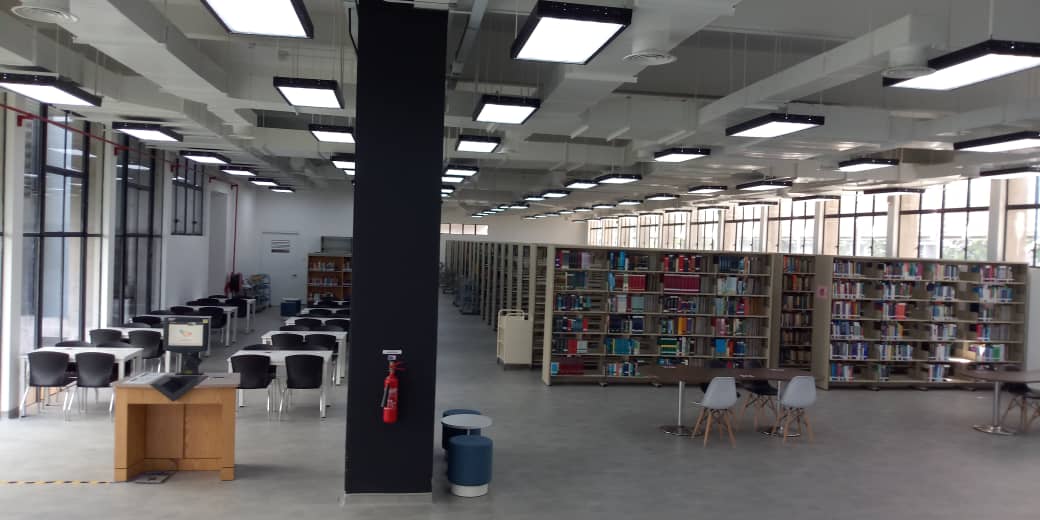 New books
Nutrition through the life cycle / Judith E. Brown with Ellen Lechtenberg, Maureen A. Murtaugh, Patricia L. Splett, Jaime Strang, Robyn Wong, Ellen K. Bowser, Beth L. Leonberg, Nadine R. Sahyoun.

by

Call Number: QU145 Bro 2020

ISBN: 9781337919333

Publication Date: 2020

Mason and McCall Smith's law & medical ethics / G.T. Laurie, S.H.E. Harmon Esq., E.S. Dove. Mason & McCall Smith's law & medical ethics. Law and medical ethics.

by

Call Number: W32.5 GA1Lau 2019

ISBN: 9780198826217

Publication Date: 2019

Medical law and ethics / Jonathan Herring.

by

Call Number: W32.5 Her 2018

ISBN: 9780198810605

Publication Date: 2018

Double standards in medical research in developing countries / Ruth Macklin. Cambridge law, medicine, and ethics.

by

Call Number: W20.55 H9Mac 2004

ISBN: 9780521833882

Publication Date: 2004

Human research protections : working with the IRB / Patricia H. Arford.

by

Call Number: W20.55 E7Pat 2015

ISBN: 9781518720734

Publication Date: 2015

Law and ethics relating to medical profession / Puteri Nemie Jahn Kassim. Akta Tisu Manusia 1974. English.

by

Call Number: W50 Putnjk 2007

ISBN: 9789678917933

Publication Date: 2007

Sustainable development : science, ethics, and public policy

by

Call Number: S900 Sus 1995

ISBN: 9780792335009

Publication Date: 1995

On being a scientist : a guide to responsible conduct in research / Committee on Science, Engineering, and Public Policy, National Academy of Science, National Academy of Engineering, and Institute of Medicine of the National Academies.

Call Number: Q180 A1On 2009

ISBN: 9780309119702

Publication Date: 2009

Basic gas chromatography

by

Call Number: QD79 C45Mcn 2019

ISBN: 9781119450757

Publication Date: 2019

Chemistry

by

Call Number: QD31.3 Cha 2019

ISBN: 9781259911156

Publication Date: 2019

How to read a paper : the basics of evidence-based medicine and healthcare

by

Call Number: WB102.5 Gre 2019

ISBN: 9781119484745

Publication Date: 2019

Applied therapeutics : the clinical use of drugs (international edition)

by

Call Number: WB330 App 2018

ISBN: 9781496353795

Publication Date: 2018

Lippincott Illustrated Reviews: Biochemistry (Lippincott Illustrated Reviews Series)

by

Call Number: QU18.2 Fer 2017

ISBN: 9781496363541

Publication Date: 2017

Physical pharmacy

by

Call Number: QV744 Att 2019

ISBN: 9780857110640

Publication Date: 2019

Principles of toxicology : environmental and industrial applications

by

Call Number: WA671 Pri 2015

ISBN: 9780470907917

Publication Date: 2015

An introduction to medicinal chemistry

by

Call Number: QV744 Pat 2018

ISBN: 9780198796589

Publication Date: 2018

Poisoning & drug overdose / edited by Kent R. Olson ; associated

by

Call Number: QV600 Poi 2018

ISBN: 9781260084368

Publication Date: 2018

Ansel's pharmaceutical dosage forms and drug delivery systems

by

Call Number: QV786 All 2018

ISBN: 9781496372918

Publication Date: 2018

Barile's clinical toxicology : principles and mechanisms

by

Call Number: QV600 Bar 2019

ISBN: 9781498765305

Publication Date: 2019

Lexicomp Drug information handbook : a clinically relevant resource for all healthcare professionals

by

Call Number: QV740 APA 2019

ISBN: 9781591953760

Publication Date: 2019

Human parasitology

by

Call Number: QX4 Bog 2019

ISBN: 9780128137123

Publication Date: 2019

Organic chemistry

by

Call Number: QD251 Mcm 2016

ISBN: 9781305080485

Publication Date: 2016

Pharmaceutical biotechnology : drug discovery and clinical applications

by

Call Number: QV778 Pha 2012

ISBN: 9783527329946

Publication Date: 2012

Lehninger principles of biochemistry

by

Call Number: QU34 Nel 2017

ISBN: 9781464126116

Publication Date: 2017

Dangerous drugs Act 1952 (Act 234) & drug dependants (treatment and rehabilitation) Act 1983 (Act 283), regulations & rules : as at 15th January 2019 /ccompiled by Legal Research Board. Laws of Malaysia.

by

Call Number: WM32 JM2Mal 2019

ISBN: 9789678927611

Publication Date: 2019

Ganong's review of medical physiology

by

Call Number: QT4 Bar 2019

ISBN: 9781260122404

Publication Date: 2019

Principles of anatomy & physiology

by

Call Number: QS4 Tor 2017

ISBN: 9781119444459

Publication Date: 2017

The Sanford guide to antimicrobial therapy 2019

by

Call Number: QV39 San 2019

ISBN: 9781944272098

Publication Date: 2019

Casarett and Doull's toxicology : the basic science of poisons

by

Call Number: QV600 Cas 2019

ISBN: 9781259863745

Publication Date: 2019

Introduction to clinical pharmacology

by

Call Number: QV748 Int 2019

ISBN: 9780323529112

Publication Date: 2019

Pharmacology

by

ISBN: 9781496384133

Publication Date: 2019

Global justice and bioethics

by

Call Number: WB60 Glo 2012

ISBN: 9780195379907

Publication Date: 2012

Methods in medical ethics

by

Call Number: W50 Met 2010

ISBN: 9781589017016

Publication Date: 2010

Stroke : pathophysiology, diagnosis, and management

by

Call Number: WL355 Str 2016

ISBN: 9780323295444

Publication Date: 2016

The nurse educator's guide to assessing learning outcomes

by

Call Number: WY18 Mcd 2018

ISBN: 9781284113365

Publication Date: 2018

Evaluation and testing in nursing education

by

Call Number: WY18 Oer 2021

ISBN: 9780826135742

Publication Date: 2021

Nursing management

by

Call Number: WY105 Yad 2019

ISBN: 9789834728618

Publication Date: 2019

Leadership roles and management functions in nursing : theory and application

by

Call Number: WY105 Mar 2017

ISBN: 9781496361400

Publication Date: 2017

Teaching in nursing : a guide for faculty

by

Call Number: WY18 Bil 2020

ISBN: 9780323554725

Publication Date: 2020

Leadership, management & team working in nursing

by

Call Number: WY105 Ell 2019

ISBN: 9781473997905

Publication Date: 2019

Bioethics : the basics

by

Call Number: WB60 Cam 2017

ISBN: 9780415790314

Publication Date: 2017

Question and answer : medical law

by

Call Number: W32.5 Rob 2016

ISBN: 9781292002897

Publication Date: 2016

Phillips manual of I.V. therapeutics : evidence-based infusion therapy

by

Call Number: On Order

ISBN: 9780803667044

Publication Date: 2018

Microbiology : an introduction

by

Call Number: QR41.2 Tor

ISBN: 9780134605180

Publication Date: 2019

Medical-surgical nursing : concepts for interprofessional collaborative care

by

Call Number: WY150 Med 2018

ISBN: 9780323444194

Publication Date: 2018

Health psychology

by

Call Number: WM105 Ogd 2019

ISBN: 9781526847126

Publication Date: 2019

Fundamentals of anatomy & physiology

by

Call Number: QS4 Mar 2018

ISBN: 9780134396026

Publication Date: 2018

Fundamentals of anatomy & physiology

by

Call Number: QS4 Mar 2018

ISBN: 9780134396026

Publication Date: 2018

Development through the lifespan

by

Call Number: BF713 Ber 2018

ISBN: 9780134419695

Publication Date: 2018

Culture, health, and illness

by

Call Number: WA31 Hel 2007

ISBN: 9780340914502

Publication Date: 2007

Essentials for nursing practice

by

Call Number: WY100.1 Ess 2019

ISBN: 9780323481847

Publication Date: 2019

Anthony's textbook of anatomy & physiology

by

Call Number: QS4 Pat 2019

ISBN: 9780323528801

Publication Date: 2019

Review of medical microbiology & immunology : a guide to clinical infectious diseases

by

Call Number: QW18.2 Lev 2020

ISBN: 9781260116717

Publication Date: 2020

Alexander's nursing practice : hospital and home

by

Call Number: WY100 Ale 2019

ISBN: 9780702062308

Publication Date: 2019

Mosby's guide to nursing diagnosis

by

Call Number: WY49 Lad 2020

ISBN: 9780323551106

Publication Date: 2020

Interpersonal relationships : professional communication skills for nurses

by

Call Number: WY88 Arn 2020

ISBN: 9780323544801

Publication Date: 2020

Communication skills for the health care professional : context, concepts, practice, and evidence

by

Call Number: W62 Van 2020

ISBN: 9781284141429

Publication Date: 2020

Communication in nursing

by

Call Number: WY88 Bal 2020

ISBN: 9780323625487

Publication Date: 2020

Communication & interpersonal skills in nursing

by

Call Number: WY88 Gra 2019

ISBN: 9781526400994

Publication Date: 2019

Basic immunology : functions and disorders of the immune system

by

Call Number: QW504 Abb 2020

ISBN: 9780323549431

Publication Date: 2020

Applying nursing process : the foundation for clinical reasoning

by

Call Number: WY100 Alf 2014

ISBN: 9781609136970

Publication Date: 2014

An introduction to counselling and psychotherapy : theory, research, and practice

by

Call Number: WM420 Mcl 2019

ISBN: 9780335243198

Publication Date: 2019

Pharmacy management : essentials for all practice settings

by

Call Number: QV737.1 Pha 2020

ISBN: 9781260456387

Publication Date: 2020

Ross & Wilson anatomy and physiology in health and illness

by

Call Number: QS4 Wau 2018

ISBN: 9780702072765

Publication Date: 2018

Community/public health nursing : promoting the health of populations

by

Call Number: WY106 Nie 2019

ISBN: 9780323528948

Publication Date: 2019

Introduction to maternity and pediatric nursing

by

Call Number: WY157.3 Lei 2019

ISBN: 9780323483971

Publication Date: 2019

Leading and managing in nursing

by

Call Number: WY105 Lea 2019

ISBN: 9780323449137

Publication Date: 2019

Maternal-child nursing

by

Call Number: WY157.3 Mck 2018

ISBN: 9780323401708

Publication Date: 2018

Nursing ethics : across the curriculum and into practice

by

Call Number: WY85 But 2020

ISBN: 9781284170221

Publication Date: 2020

Maternity & women's health care

by

Call Number: WY157.3 Mat 2020

ISBN: 9780323556293

Publication Date: 2020

Succeeding in literature reviews & research project plans for nursing students

by

Call Number: WY20.5 Wil 2020

ISBN: 9781526476289

Publication Date: 2020