Skip to Main Content
It looks like you're using Internet Explorer 11 or older. This website works best with modern browsers such as the latest versions of Chrome, Firefox, Safari, and Edge. If you continue with this browser, you may see unexpected results.
Guides on Web of Science
This page provides some guides on how to use Web of Science. Access to Web of Science is only available to UM community with active Library memberships.
Get to Know Web of Science
Learn how Author Records, author identifiers, and Publons profiles work together in the Web of Science Core Collection.
You can enter your search terms in one or more of search fields. The Add Another Field link allows you to add more search fields to the Basic Search page.
How to access Web of Science
1. Go to UM Library homepage at https://umlib.um.edu.my. Click on A-Z Online Databases
2. Find Web of Science in the list of subscribed databases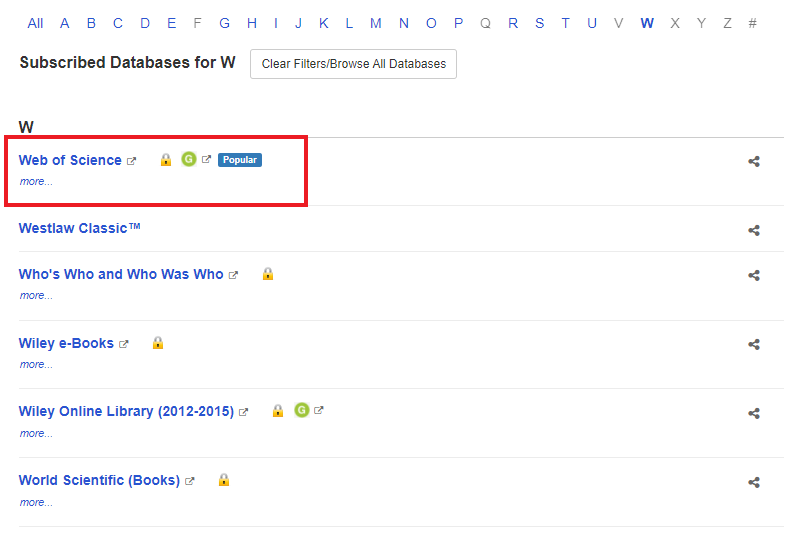 3. Enter the library Username (Library barcode / Student ID) and Password (1234 / IC / Passport no.)
Journal Citation Reports
JCR provides dynamic, interactive features supported by visualizations of JCR indicators that allow researchers and librarians, as well as publishers, to compare, evaluate and inform their decisions on published research in varying fields.