1. Go to UM Library homepage at https://umlib.um.edu.my. Click on A-Z Online Databases
2. Find the database in the list of subscribed databases
Web of Science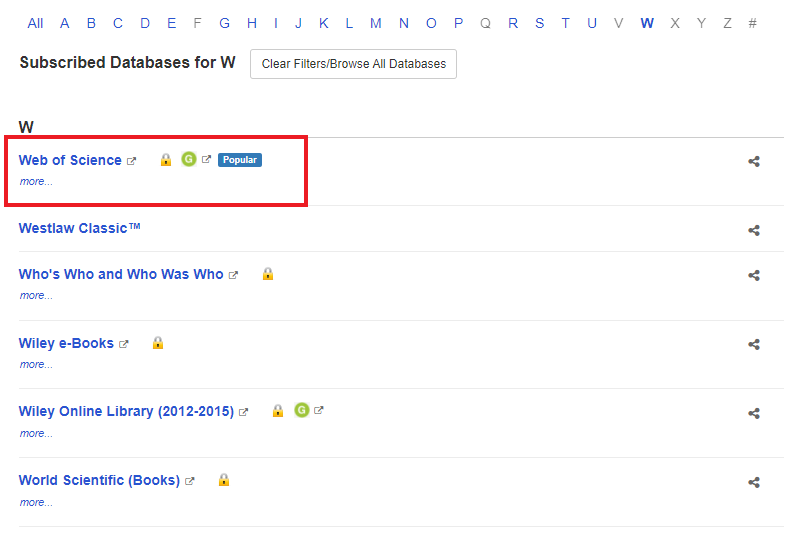 Journal Citation Reports
3. For Universiti Malaya students & staff, please click "UM Staff & Students".
4. Enter the ummail/ siswamail username (username ONLY ((without @um.edu.my or @siswa.um.edu.my)) and Password (Ummail / Siswamail Password). Make sure students or staff choose their status in the option box below, then click "Sign in"
5. You may start browsing and searching the database.
Web of Science
Journal Citation Reports